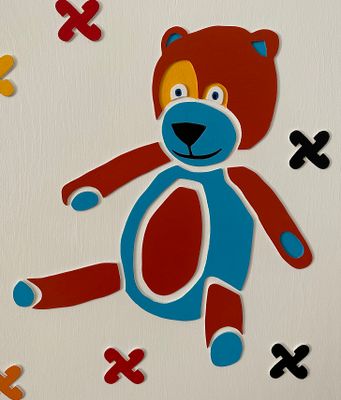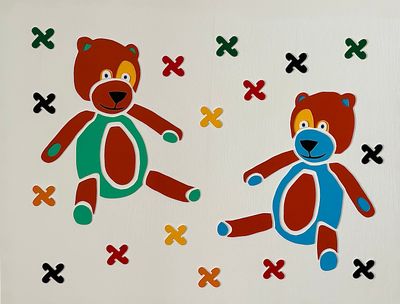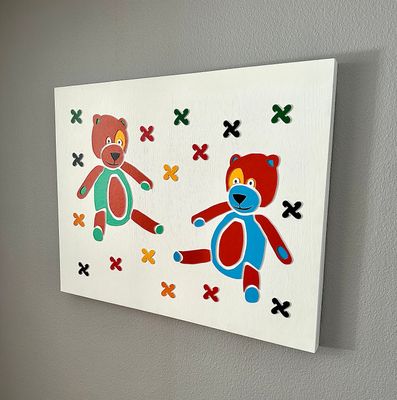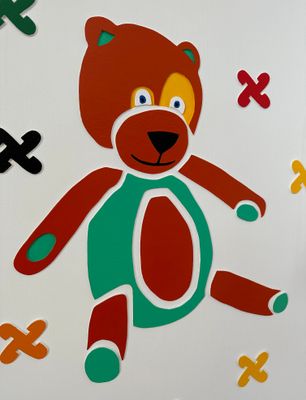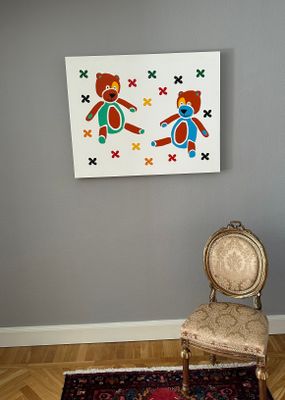 Teddy Bears
Endast 1 exemplar - Detta är ett original
Kontakt vid intresse: info@larstheallan.com
---
Storlek: 100 x 79 x 5 cm 39,4 x 31,1 x 2 in Price 3.100 USD
Material: Plywood, woodfiber, tree and acrylic paint.
Saw in some newspaper in 2013 that Princess Estelle had been given a teddy bear by some organization. Thought it was nice so I made a painting with two bears...fits well in a children's room...Knowing that children can look at things for hours fantasizing over and over while growing up.
Very nice and one of my popular pussel art
Anyone can make a copy. But only one can make an original.