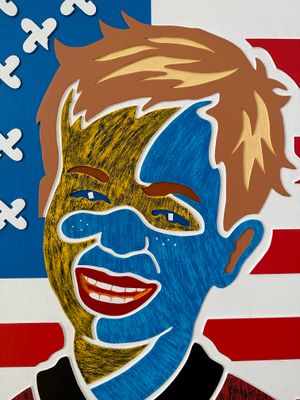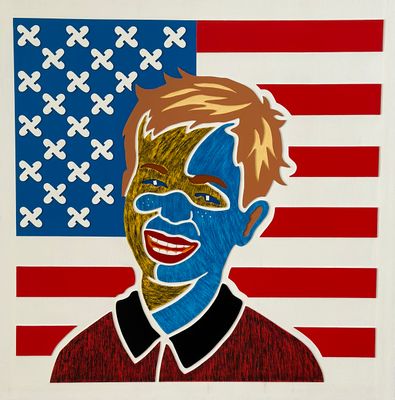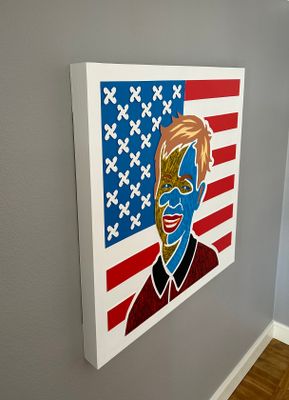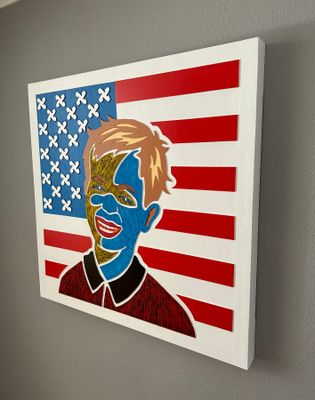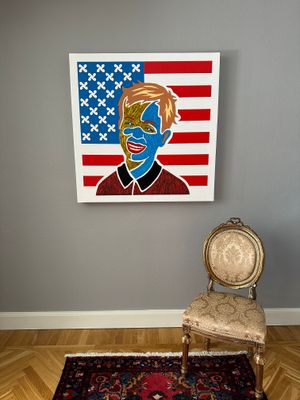 Kalle President "Kalles Kaviar"
Endast 1 exemplar - Detta är ett original
Kontakt vid intresse: info@larstheallan.com
---
Storlek; 99 x 99 x 7 cm 39 x 39 x 2,8 in Price 6.800 USD
Material: Plywood, woodfiber and acrylic paint. "Kalles Kaviar"
Story. 7-8 years ago, Kalle's caviar did an advertising campaign in the USA. Which meant that people got to taste caviar at various stalls in crowded New York. Don't know if it was to sell more there or in Sweden. That was before Donald Trump wanted to be president. So, here I was before my time
Story .För 7-8 år sedan gjorde Kalles kaviar en reklam kampanj i USA. Som gick ut på att folk fick smaka på kaviar vid olika stånd i New York folkmyller. Vet inte om det var för att sälja mer där eller i Sverige. Det var innan Donald Tramp ville bli president . Så här var jag före min tid , detta är en av mina populära pusseltavlor så den tog lång tid att göra tavla........
Super nice painting and one of my popular puzzle art.
Anyone can make a copy. But only one can make an original.