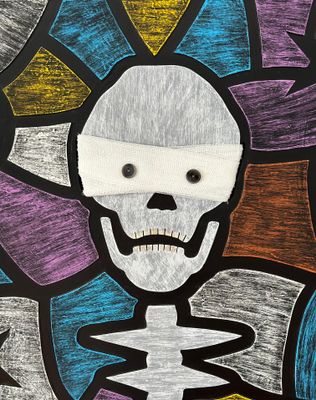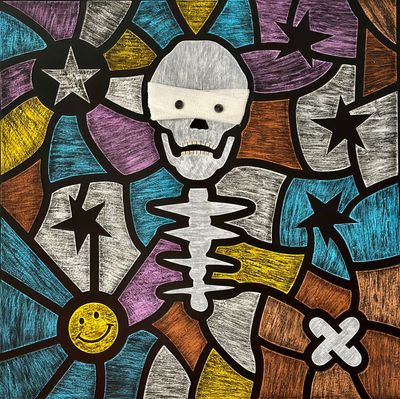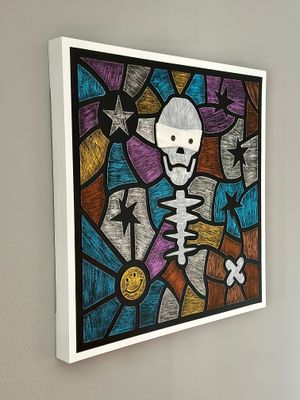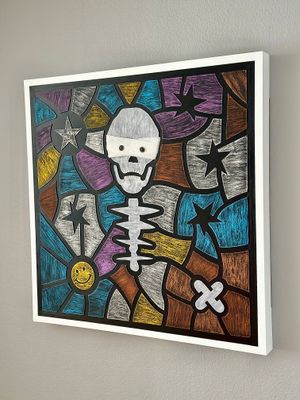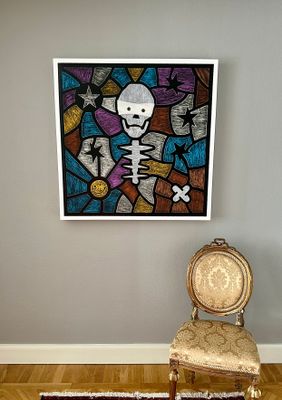 Blackstar Lazarus "David Bowie"
Endast 1 exemplar - Detta är ett original
Kontakt vid intresse: info@larstheallan.com
---
Storlek: 97 x 97 x 7 cm 38 x 38 x 2,8 in Price: 10.900.- USD
Material: Plywood, woodfiber, tree and acrylic paint.
When David Bowie passed away in 2016, a video was released for the new album "Blackstar Lazarus", it was then I got the idea for the painting.
Also made my own version of the video for the painting available on Youtube.
This wonderful painting took a very long time to make.
Very nice and one of popular puzzle art
Anyone can make a copy. But only one can make an original.