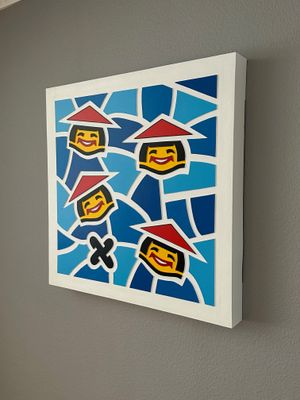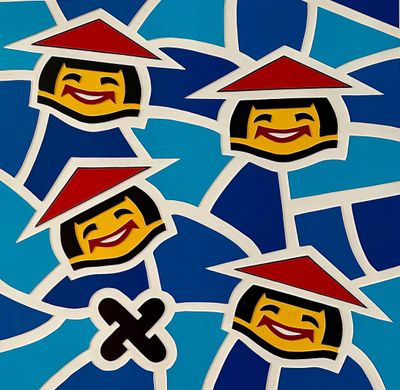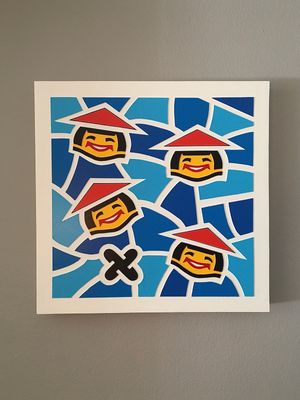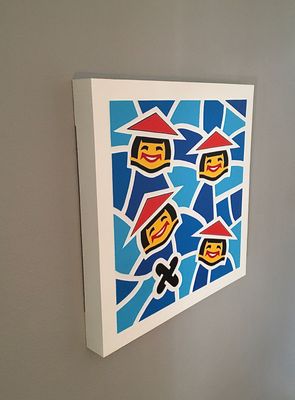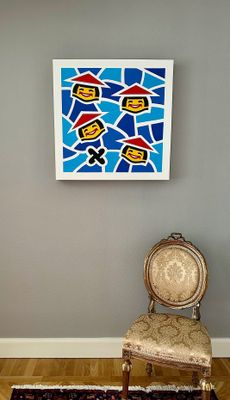 Happy China
Endast 1 exemplar - Detta är ett original
Kontakt vid intresse: info@larstheallan.com
---
Storlek: x 75 x 75 x 7 cm 29,5 x 29,5 x2,8 in Price 3.890 USD
Material: Plywood, masonite, tree and acrylic paint.
I painted this painting one day when I got furious at all the PCs in Sweden. When Fazer crawled to the cross..... gave up the China logo on China Puffs. This because Asians in Sweden felt offended by the logo..... As far as I understand there are more than 1.2 billion Chinese people. We Swedes are always the best and know everything, if others do like us, you will be as good as us.
If truth to be told, it took more than a week to paint the painting.....
Anyone can make a copy. But only one can make an original.
Tavlan målade jag en dag när jag retade upp mej på alla PK i Sverige. När Fazer kröp till korset..... gav upp Kina logon på Kinapuffar. På grund av att Asiater i Sverige kände sig kränkta av logan..... Så vitt jag förstår finns det mer än 1,2 miljarder kineser. Vi svenskar är alltid bäst på allt och vet allt, om andra gör som vi så blir ni lika bra som vi.
Om sanningen ska fram tog det mer än en vecka att måla tavlan.....
Alla kan göra en kopia. Men bara en kan göra ett original.
Lars The Allan